On the Needles: Knitty's SX3
So I've been working on
Knitty's Sx3.
Ever since, well, yesterday.
Crefeld (School) has a knitting activity, two hours every friday. Yesterday was the second meeting, and it was a field trip to the yarn store. The LOCAL yarn store, The Tangled Web, where one of the teachers (Stacey) happens to work part time. Unfortunately, I didn't get to go, as during activities period, I have to meet with my shrink. It's necessary, I guess.
Although, I did get a friend (Hazel) to buy me some yarn. I didn't tell her what exactly, I just said fuzzy and pretty. She brought back the most gorgeous thing I've ever seen.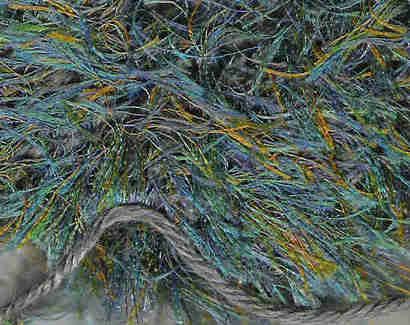 Two skeins of Lana Grossa Basics yarn. In fuzzy eyelash. So I combined that with some Carron SuperSoft in Heather Gray, and ended up with (so far):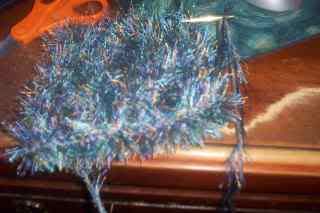 I've got done one earphone cover, and part of the stereo cover. This is just so fun to knit with.
Also, on the needles, I have Stitch and Bitch's Skully, but modified. I'm thinking I'll call it "The Grim Reaper"...you'll see why, once I give it its own post, I'm sure. I'm not sure how far I want to take the modifications yet, so as soon as I figure it out, that will be going up as well. Also, as soon as I take some pictures. Whoo!